Taos Gallery Guide. Your source for artists, galleries and museums. In this week's edition.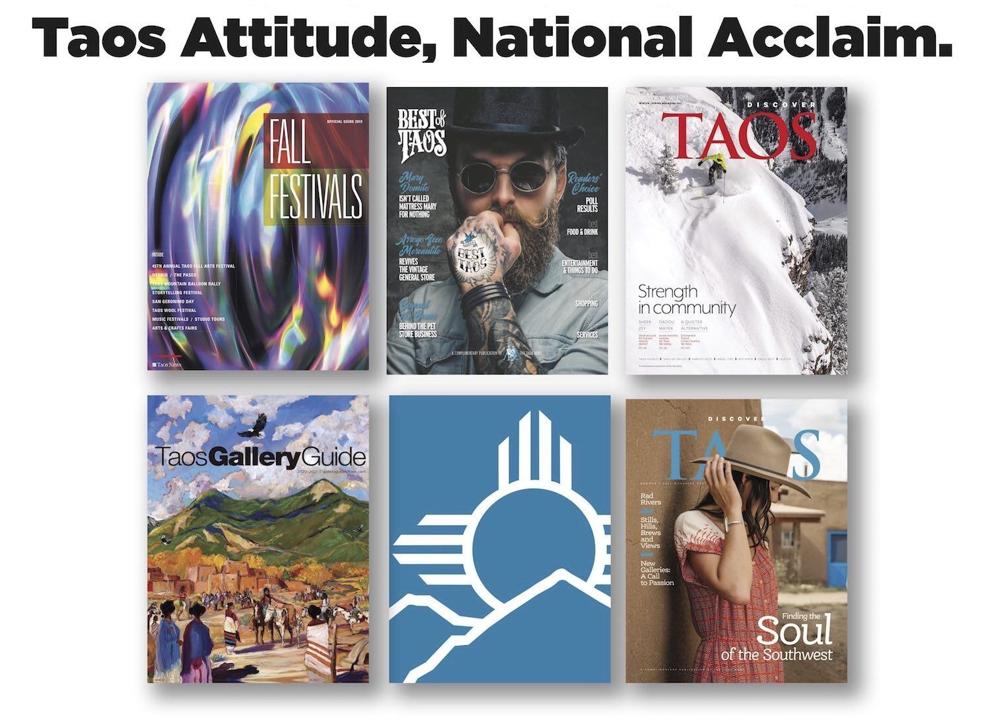 Our Most Popular Magazines + Digital
We get it. You live by the Ski Valley's snow report even when you're hours away. You follow every Taos post on Instagram. Our small town occupies a BIG part of your heart. Keep in touch with all things Taos when you subscribe to FIVE of our national award-winning magazines, plus access to the website and e-edition for a full year at the special low rate of just $55.