Search / 108 results found Showing: 1-10 of 108
It's been one of those weeks – astrologers are blaming it on a powerful configuration of planets that include Mars, Saturn and Uranus – the me…
Thank you, Tempo magazine and especially copy editor Virginia Clark, for your June 17 coverage of my art show at the Stables Gallery. I really appreciate it. Tempo is very important to local artists and art-lovers, as well as to our many visitors who come here to experience our vibrant culture of visual art, music, writers' events, etc.
Sincerely,
Robbie Steinbach
Taos
Close to the mesa's edge in Arroyo Hondo sits a quaint house with solar panels on its roof, tables in its yard and a plethora of books inside. It is the home of Kelly Pasholk and the hub of Your Book Designed, a unique business that offers services far beyond traditional book cover design.
Pasholk, a Taos resident for 16 years has made a name for herself helping local writers like Cindy Brown, the late Bill Whaley, and photographer Paul O'Connor. Pasholk offers several different packages on her website, but her job boils down to helping creatives make space for themselves to finish their work.
Tempo has been covering artist residences lately, so it was a natural progression to include writers as well. This cabin in Carson is one of two residencies writers can apply for here in Taos, covered in this week's magazine.
You might wonder, as you drive around the quiet heart of the town, who inhabits these unassuming casitas along Burch and Los Panditos streets - and who might that solitary character be, meandering about the lovely open fields, someone evidently immersed in her own thoughts, as if composing sentences or melodies in her head?
Barbara Basbanes Richter owns In Ink Ghostwriting, out of Larchmont, New York. She said she and her team of writers have been "busy during the pandemic with personal histories and memoirs -- family stories set down on paper to be passed from one generation to the next. Given the historical and unprecedented nature of these challenging times, I think people want to ensure that their stories aren't forgotten.
Arron Shiver was born in Baton Rouge, Louisiana, 40 some years ago, and spent a great deal of his youth in Taos. Here is where he discovered acting quite early on in life at high school with famed Taos High School drama teacher Nancy Jenkins, and in the rich community theater that has long thrived here. He was married for several years, to artist Anaïs Rumfelt (who appears on our cover with their son, Jackson). He has appeared in many motion pictures and television shows, as well as onstage. He lives in Los Angeles but visits often. His mother, Melody Swann, founder of Cowgirls Design, still lives here, and Jackson Shiver splits his time between LA and Taos.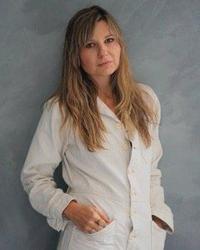 Big girl jobs and little girl dreams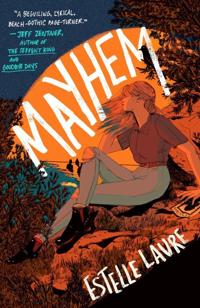 Big girl jobs and little girl dreams
Laure's newest YA work is 'Mayhem' (Wednesday Books/St. Martin's), due out in July. Courtesy photo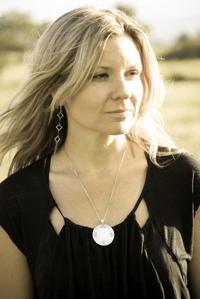 Big girl jobs and little girl dreams
The writer's story sounds like a Disney fairy tale itself.