Search / 227 results found Showing: 1-10 of 227
Taos Onstage (TOS) has been entertaining audiences in Taos and beyond for close to a decade. The force of nature behind the roster of largely local actors, costume and stage designers, and those who volunteer is board president and founding member Charlotte Keefe. Keefe is a seasoned stage veteran who does what she does for the love of the craft.
Business briefs: TCA theater reopens, TCF recognized for philanthropic work, and 75% of Americans are ready to travel.
Taos musicians, poets and actors are now more than ever eager to share their craft with a live audience.
Taos actor, musician and poet Tenney Walsh is one of them and she is giving a free concert Thursday (June 10) at Lun+Ojo Gallery at 111 Paseo del Pueblo Norte from 4 to 6 p.m. Walsh has worked with many thespians in town, including writer, actor and director of Taos Children's Theater, Karen Thibodeau.
The Patrons
Oh, dear Bill you have left us. You were such a part of the early days, the days when Taos won our hearts. Our first interaction with you was as patrons of your Plaza Movie Theater. Soon after we moved here, Michael and I bid on a raffle ticket for a year of free movie-going … we had the highest bid. We lived a few blocks from your movie theater and our television had broken. We took brazen advantage of our prize. You had an intricate schedule of movies ranging from soft porn to classic Bergman. I think you were in love with Julie Christie. We went to movies at your place at least twice a week. Soon our children caught on, and they would even bring "cousins" to watch cartoons. You just smiled and welcomed us all. Thank you.
Many revere Sherlock Holmes as the greatest private detective that ever lived.
This beloved English gumshoe is a fictionalized character, from the genius mind of British author Sir Arthur Conan Doyle. One of the most intriguing Doyle stories, "Adventures of the Red-Headed League," will be explored by the Taos Children's Theater in a 10-day theater/dance Zoom intensive.
Flight of the Blue Dog is all about having fun.
The good times began when two self-described "singing lunch ladies" started serving up songs at the lunchroom of Taos Integrated School of the Arts several years ago. TISA Director Rich Greywolf and longtime musician and TISA staff member David Kinney would liven up the school's lunchtime by singing Happy Birthday and other engaging songs to the kids.
Taos Onstage is back with their first Zoom production, "Hunker Down" by Robert F. Benjamin, a short romantic comedy about trying to socialize distantly.
As Twirl's early childhood educator, I draw heavily on my 10 years' experience as a professional modern dancer in New York City in my work.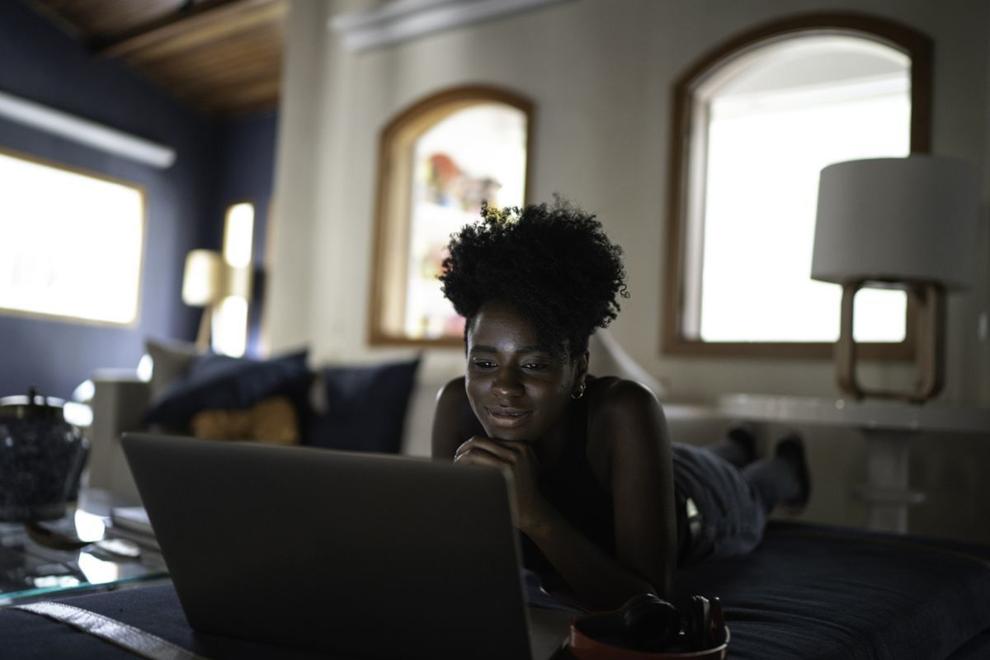 Embracing the future of film
Chelsea Reidy, the theater and programs manager at the Taos Center for the Arts, is in tune with what seeing movies in a theater is all about. She and the TCA leadership responded to the pandemic by shuttering their doors and starting a series called TCA Big Screen at Home. The series has been a hit.