Search / 90 results found Showing: 1-10 of 90
Writing about someone often involves taking the time to interview them, spending time with them, so you get a sense of their character, history and what they're like as an individual. But taking a photograph — while the specific act may take only seconds — can also be result of a larger interplay of ideas, some spoken, some not, that precedes the moment when the shutter is pressed. 
Internationally recognized portrait, fashion, and fine art photographer Donald Graham's new book, "One Of A Kind," you'll see page after page of portraits, meticulously edited by Los Angeles gallerists David and Nicholas Fahey, depicting the famous and not-so-famous, but all exuding a quality of trust behind their eyes.
The book can be purchased at Op Cit and Broadsky Books, 107 Plaza Garcia.
We had but a few shooting days left to wrap the movie, "Vengeance," when the production company pulled the plug. COVID-19 had been hovering over our heads for weeks and the crew's conversations crackled with gossip and rumor. That evening, Friday, March 13, 2020, I met the director, BJ Novak, on the set at the Rodeo Grounds in Belén, and I offered my commiserations. He said, "It's just a glitch. We'll finish it soon enough."
Movies are never made at the drop of a hat. Writers, directors, actors and various personnel know it's the meticulous planning and scheduling that can make or break a production, whether it's from a major studio or an indie shoot. Knowing that explains a lot about why the film industry in New Mexico hit such a brick wall when the COVID-19 pandemic hit the state in early 2020.
Learning stagecraft is a skill that transcends the stage. For some children who embrace a character and the rhythm of a play, it is life-changing. We often remember a drama teacher forever. Taos thespian, writer, and director of Taos Children's Theatre (TCT), Karen Thibodeau, is no exception.
These are times for experimentation in the theater and arts. The new stage may be on Zoom, in a parking lot or live from people's homes. The new theater may come to you via a YouTube channel. Taos thespians, producers and directors (and audiences) are experimenting with all of these and embracing many as we adjust to a new normal. 
Livestreamed in partnership with Taos Center for the Arts' Taos Community Auditorium for one night only, the accomplished dancers of Ballet Taos and the seasoned actors of Teatro Serpiente return to the stage, to present the next installment of PROJECT 20/20 - a collaborative fundraising project that produces extraordinary art from across genres for our community, by our community.
There is a Taos-inspired theatrical adventure awaiting you at the back lot of Taos Center for the Arts, at 145 Paseo del Pueblo Norte, on Saturday and Sunday (Oct. 10-11), at 4 p.m.
There is a Taos-inspired theatrical adventure awaiting you at the back lot of Taos Center for the Arts, at 145 Paseo del Pueblo Norte, on Saturday and Sunday (Oct. 10-11), at 4 p.m.
A quartet of actors working with TCA's Theater and Program Manager Chelsea Reidy will undertake a drive-in staged reading in the round of Lauren Gunderson's play "The Revolutionists." This is a play that can bring many real-life issues to the forefront - although written in the context of the French Revolution. Reidy is known for collaborating with other "theater makers, thinkers, designers and technicians, actors who want to create engaging and relevant live performance in unique ways."
Following 10 weeks of stage and online rehearsal, the tenacious Taos Children's Theater troupe of 24 is posed to launch Taos theater into cyberspace with the world premiere of their Zoom movie "The Dancing Princesses" on YouTube Sunday (May 31) at 2 and 5 p.m.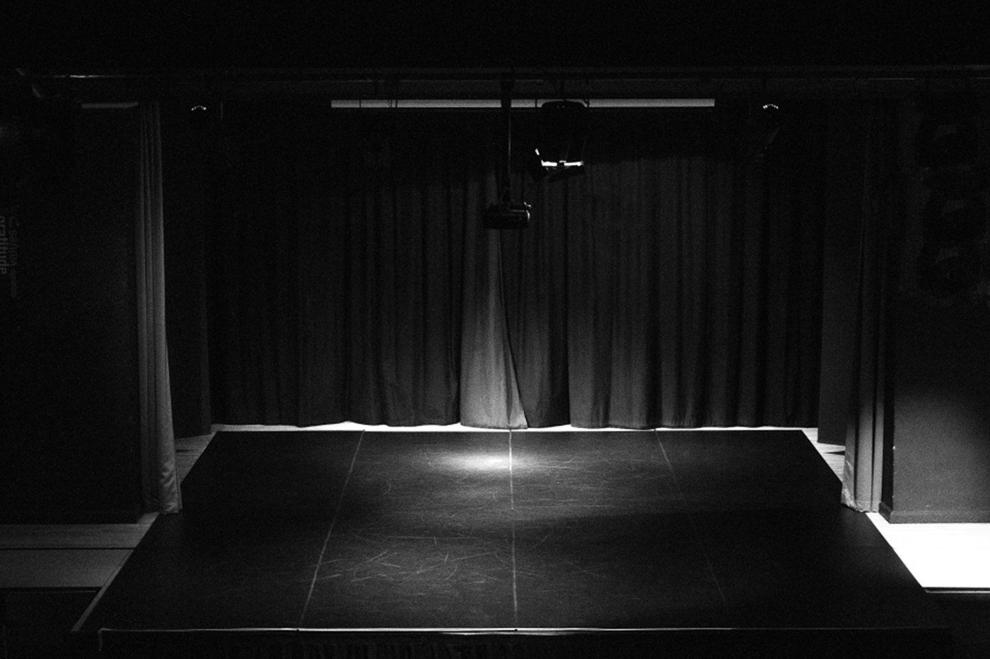 "One day I was rehearsing, sewing, set designing and building, and the next day my calendar was blank." These are the words of Kristen Woolf, director, actor, set designer, trained opera singer and performer. When recognition of the onslaught of the coronavirus pandemic hit, she was mid-sentence directing Edward Albee's "Seascape" for Taos Onstage. "I had a wonderful cast and we were a few weeks into rehearsal, planning to open mid-April 2020. I was also doing the sets and the costumes."